To obtain a copy of the prospectus please click here
On behalf of Wounds Australia, I am pleased to invite you to support Wounds 2022 (Wounds Australia National Conference). The 2022 National Conference will, once again, bring the wounds management and care clinicians and those living with wounds and their families together, in person, and provide a much needed opportunity to connect, engage and collaborate.
The 2022 conference is an incredible opportunity for industry to participate and engage, in person, with wound care professionals, health care experts and leaders. Wounds 2022 will enable you to connect with leading health care professionals from a variety of sectors and specialisations, and highlight your support for this essential field.
Wounds Australia is dedicated to working with industry and supporting our members. The national conference provides an excellent platform to bring both together. The 2022 theme, Time to Heal | Time to Unite | Time to Innovate, is an opportunity for you and your team to engage with those working in the field, to understand their experiences and the challenges they face within the context of our rapidly changing health care system.
This is a unique opportunity to for industry and clinicians to come together, to collaborate and innovate, and work towards ensuring we are able deliver the best possible outcomes for people with wounds.
Wounds Australia is committed to building strong collaborative relationships with industry. We welcome your involvement, as well as feedback, on how we can best meet your organisational needs and deliver the best possible Conference outcomes for our delegates.
This prospectus presents a range of opportunities available for Wounds 2022. We also welcome further discussion regarding your specific needs so we can find the right sponsorship package for you.
On behalf of Wounds Australia, I look forward to welcoming you and your team to ICC Sydney for Wounds 2022 and working together to make the Conference an overwhelming success.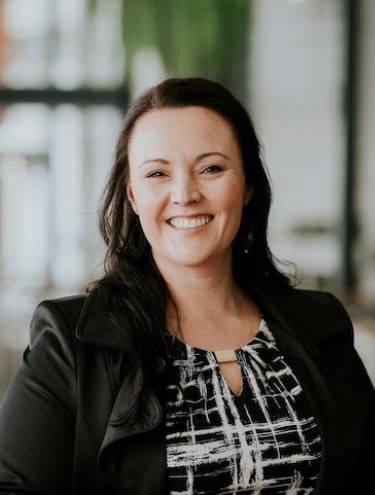 Hayley Ryan
Chair, Wounds Australia